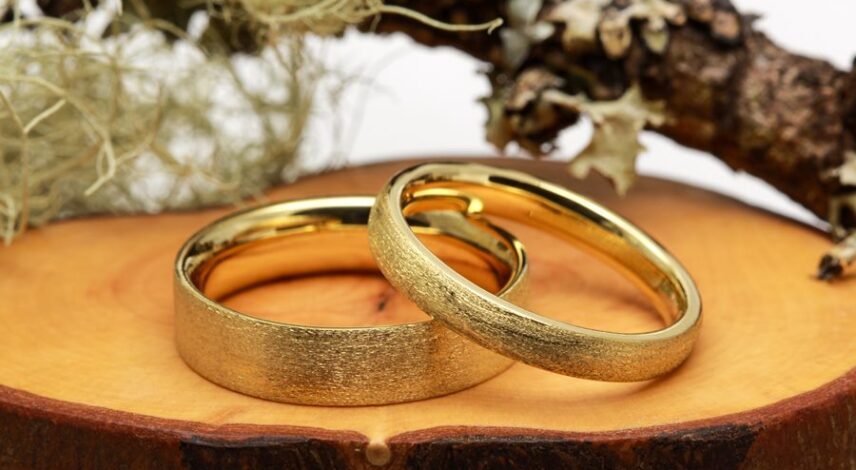 10 Essential Tips to Help You Choose the Perfect Wedding Rings
Introduction: Choosing the ideal wedding rings is a significant decision as they symbolize the eternal love and commitment between you and your partner. With so many options available in the world of jewelry, finding the perfect rings can be a daunting task. Fear not! In this blog post, we will guide you through ten essential tips to help you select the perfect wedding rings that will beautifully adorn your fingers for a lifetime.
1. Determine Your Budget:
Before you embark on your ring shopping journey, it's crucial to establish a budget. Wedding rings come in various price ranges, so knowing your financial boundaries will help narrow down your choices and prevent overspending.
2. Consider Your Personal Style:
Your wedding ring should reflect your personal style and taste. Explore different designs, metals, and gemstones to find the perfect match that resonates with your unique personality.
3. Choose a Metal:
Decide on the metal that suits your preferences and lifestyle. Popular options include gold (yellow, white, or rose), platinum, and silver. Each metal has its own characteristics, so consider factors such as durability, hypoallergenic properties, and maintenance requirements.
4. Decide on the Ring Profile:
The profile refers to the shape and style of the ring's band. Options range from classic round bands to more intricate designs like flat, beveled, or engraved bands. Try on different profiles to see which one feels most comfortable and suits your aesthetic preferences.
5. Select the Gemstone:
If you desire a ring with gemstones, consider the type, size, and cut that appeals to you. Diamonds are the most popular choice, but you can also opt for other precious stones like sapphires, rubies, or emeralds for a touch of color and individuality.
6. Think About Longevity:
Wedding rings are meant to be worn every day, so ensure you choose a durable metal and gemstone that can withstand daily wear and tear. Consider the hardness, scratch resistance, and overall durability of the materials.
7. Seek a Complementary Set:
If you plan to wear an engagement ring and wedding band together, ensure they complement each other aesthetically. Look for sets that are designed to be worn as a pair or choose rings that share similar design elements.
8. Try Before You Buy:
Always try on different ring styles and sizes before making a final decision. Rings can look different on your finger compared to a display case, so take the time to see how they feel and look in person.
9. Customize Your Rings:
Consider customizing your wedding rings to add a personal touch. Engraving your initials, wedding date, or a meaningful quote on the inside of the band can make your rings even more special and unique.
10. Seek Professional Advice:
When in doubt, consult a trusted jeweler who can guide you through the selection process. They can provide expert advice, answer your questions, and help you make an informed decision.
Conclusion: Choosing the perfect wedding rings is an exciting and meaningful task. By considering your budget, personal style, metal preference, gemstone selection, and other factors, you can find the rings that perfectly symbolize your love and commitment. Remember, these rings will be cherished for a lifetime, so take your time, explore various options, and select the ones that truly speak to your heart. Happy ring shopping!