10 Tips to Choose Unique First Anniversary Gift Ideas for a Couple
0 comments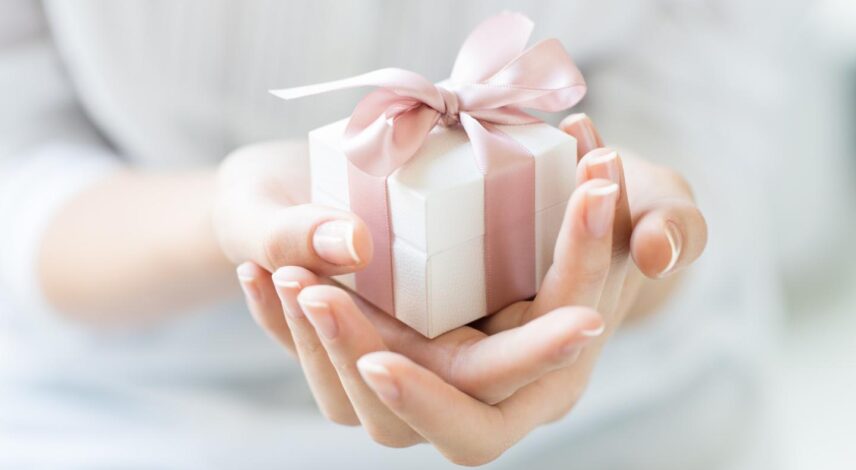 Introduction: Celebrating the first anniversary is a special milestone for any couple. It marks a year of love, growth, and togetherness. When it comes to selecting a memorable gift, jewelry is an excellent choice. Whether it's a classic watch, modern timepiece, necklace, earrings, rings, bracelets, or anklets, these beautiful accessories can hold sentimental value and symbolize the strength of your relationship. In this blog post, we will provide you with ten tips to help you choose unique first-anniversary gift ideas for a couple.
1. Consider Personalized Jewelry: 
To make your gift extra special, opt for personalized jewelry. Engrave the couple's initials, anniversary date, or a meaningful message on the piece. This adds a personal touch and makes the gift truly unique.
2. Classic Watches: 
Classic watches are timeless pieces that can be cherished for a lifetime. Choose a watch that reflects the couple's style and personality. Classic designs with leather straps or stainless steel bracelets are versatile and sophisticated choices.
3. Modern Watches: 
For couples who appreciate contemporary designs, modern watches are an excellent choice. Look for sleek and minimalist designs with unique features like unconventional dials or unusual materials. These watches are perfect for those who love to make a fashion statement.
4. Necklaces: 
Necklaces are a popular choice for anniversary gifts. Consider a pendant necklace with a meaningful charm or birthstone. You can also opt for a delicate chain with a heart-shaped pendant, symbolizing the love shared between the couple.
5. Earrings: 
Earrings are a versatile gift option that can be treasured by both partners. Choose a design that complements the couple's style, whether it's elegant studs, dainty hoops, or glamorous drop earrings. Consider their preferences for metals and gemstones to ensure the perfect match.
6. Rings: 
Rings are a classic symbol of love and commitment. Consider gifting a matching set of rings to celebrate the couple's first anniversary. You can choose from simple bands, eternity rings, or even personalized rings with engraved messages.
7. Bracelets: 
Bracelets are a meaningful gift that can be worn every day. Look for bracelets that can be customized with initials, birthstones, or charms that hold sentimental value. Consider materials like sterling silver, gold, or leather, depending on the couple's preferences.
8. Anklets: 
Anklets are a unique and trendy gift choice for the couple who loves to embrace their bohemian side. Look for anklets with delicate chains, charms, or gemstones. Opt for adjustable designs to ensure a perfect fit.
9. Consider Their Tastes: 
When choosing jewelry, consider the couple's individual tastes and preferences. Pay attention to the type of jewelry they usually wear, their favorite colors, and any specific styles they admire. This will help you select a gift that resonates with their personal style.
10. Quality and Trust: 
Lastly, always prioritize quality and choose jewelry from reputable brands or trusted jewelers. Ensure that the pieces are made from high-quality materials and consider factors like durability and warranty. This ensures that the gift will last for years to come, just like their love for each other.
Conclusion: Selecting a unique first-anniversary gift for a couple can be a delightful experience. Jewelry, such as classic watches, modern timepieces, necklaces, earrings, rings, bracelets, or anklets, can hold sentimental value and symbolize the love shared between partners. By considering their preferences, opting for personalization, and prioritizing quality, you can choose a gift that will be cherished and remembered for a lifetime.