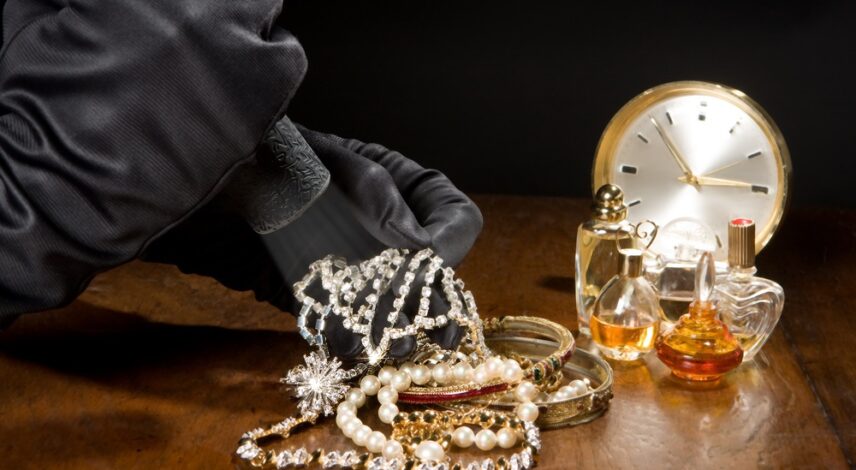 Jewelry holds a special place in our hearts – it's not just about the monetary value, but the sentimental attachment we have towards these exquisite pieces. Whether it's a dazzling diamond ring, a delicate anklet, a statement bracelet, or a pair of elegant earrings, our jewelry deserves utmost care and protection. In this article, we will explore the best places to safeguard your precious jewelry, ensuring their longevity and preserving their beauty for generations to come.
1. Home Safes: 
A Fortress for Your Gems Investing in a high-quality home safe is the first step towards protecting your jewelry. Choose a safe that is fireproof, waterproof, and has a solid construction to withstand any potential break-ins. Ensure it has a jewelry-specific interior, including compartments, hooks, and drawers to keep your rings, anklets, bracelets, earrings, and necklaces organized and untangled. Opt for a safe with a combination lock or biometric access to enhance security further.
2. Bank Safety Deposit Boxes: 
An Off-Site Haven For an additional layer of protection, consider renting a safety deposit box at your local bank. These boxes are stored in secure vaults, offering protection against theft, fire, and other potential hazards. Banks often provide insurance coverage for the contents of your safety deposit box, giving you peace of mind. However, bear in mind that accessing your jewelry may require planning and a trip to the bank during their operating hours.
3. Hidden Compartments: 
Camouflaging Your Precious Pieces If you prefer keeping your jewelry close at hand, consider installing hidden compartments within your home. These can be discreetly integrated into furniture, walls, or even floors. Hidden compartments not only provide security but also add an element of intrigue and mystery to your living space. Remember to choose a location that is easily accessible for you but not obvious to potential intruders.
4. Secure Jewelry Boxes: 
A Classic Choice Jewelry boxes have long been cherished for their elegance and functionality. Look for a jewelry box with a sturdy construction, preferably made of wood or metal, to protect your valuables from accidental damage. Opt for one with multiple compartments and padded interiors to prevent scratches and tangling. Some jewelry boxes even come with built-in locks, offering an extra layer of security.
5. Professional Vaults: 
Unparalleled Protection For those with an extensive jewelry collection or extremely valuable pieces, professional vaults or private vaulting services provide the highest level of security. These facilities offer state-of-the-art security systems, including round-the-clock surveillance, biometric access, and climate-controlled environments to safeguard your jewelry from theft, fire, and damage. Professional vaults often come with insurance options tailored specifically for valuable items, giving you complete peace of mind.
Remember, it's not just about where you store your jewelry; how you care for it also plays a vital role in maintaining its beauty and longevity. Clean your jewelry regularly using appropriate methods and store them in individual pouches or soft cloth to prevent scratching. Avoid exposing your jewelry to harsh chemicals, extreme temperatures, and direct sunlight.
In conclusion, protecting your jewelry is an essential part of preserving its beauty and sentimental value. Consider a combination of these best places to safeguard your precious pieces, ensuring they remain safe and secure for generations to come. Whether you choose a home safe, a bank safety deposit box, hidden compartments, a secure jewelry box, or professional vaults, prioritize the safety and security of your beloved jewelry – because they deserve nothing less.