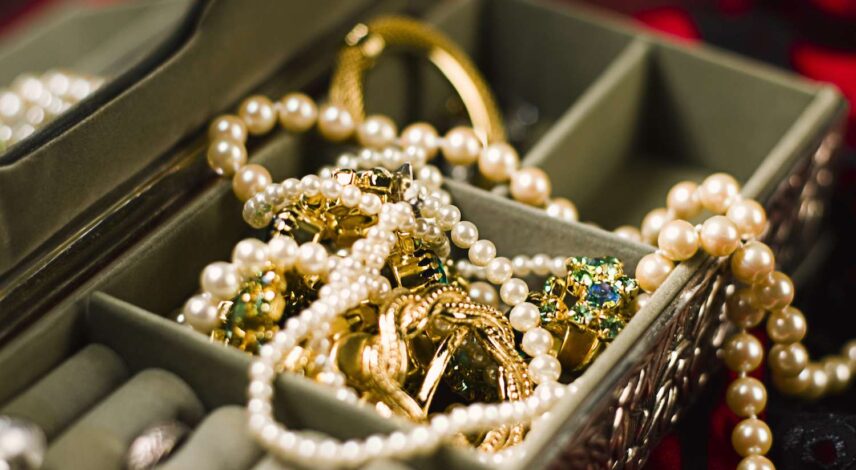 Top 10 Tips for Choosing Your Jewelry: From Rings to Anklets, Bracelets to Earrings, Necklaces to Gold and Silver.
Jewelry has always been a cherished accessory, adding a touch of elegance and personality to any outfit. Whether you are looking to treat yourself or find the perfect gift for a loved one, choosing the right piece can be an overwhelming  task. From rings to anklets, bracelets to earrings, necklaces to gold and silver, here are the top 10 tips to help you make the best jewelry choices that will stand the test of time.
1. Define Your Style:
Before diving into the world of jewelry, take a moment to define your personal style. Are you more inclined towards classic, minimalist designs or do you prefer bold and statement pieces? Understanding your style preferences will guide you towards the right jewelry choices that reflect your personality.
2. Consider the Occasion:
Different occasions call for different types of jewelry. While a delicate necklace or a pair of stud earrings might be perfect for a casual outing, a formal event might require more elaborate pieces such as a statement necklace or a cocktail ring. Always consider the occasion and dress code when selecting your jewelry.
3. Quality Matters:
Investing in high-quality jewelry is always a wise decision. Opt for pieces made from durable materials like gold, silver, or platinum. These materials not only ensure longevity but also retain their value over time. Look for reputable jewelers who offer certified and authentic pieces to ensure you are getting the best quality.
4. Choose the Right Metal:
When it comes to metals, gold and silver are the most popular choices. Gold jewelry, available in various shades like yellow, white, and rose, adds a touch of luxury and sophistication. Silver, on the other hand, offers a sleek and modern look. Consider your skin tone and personal style when selecting the metal that suits you best.
5. Size Matters:
When choosing rings, bracelets, anklets, or necklaces, it's crucial to consider the right size. Ill-fitting jewelry can be uncomfortable and may not enhance your overall look. Use size charts provided by jewelers or consult with a professional to ensure a perfect fit.
6. Consider the Gemstones:
Gemstones add color and vibrancy to jewelry pieces. From diamonds to sapphires, emeralds to rubies, there is a wide array of gemstones to choose from. Consider the significance and meaning behind each gemstone and select the one that resonates with you or the person you are gifting it to.
7. Pay Attention to Craftsmanship:
Examine the craftsmanship of the jewelry before making a purchase. Look for well-made pieces with smooth edges, secure clasps, and sturdy settings. Quality craftsmanship ensures that your jewelry will last for years to come.
8. Mix and Match:
Don't be afraid to mix and match different jewelry pieces to create a unique and personalized look. Pair delicate earrings with a statement necklace or stack multiple bracelets for a trendy and fashionable style. Experimenting with different combinations allows you to showcase your creativity.
9. Consider Versatility:
Opt for jewelry pieces that can be worn in multiple ways. A necklace with a removable pendant or earrings with detachable drops offer versatility and allow you to switch up your look effortlessly. Versatile jewelry ensures that you get the most out of your investment.
10. Trust Your Instincts:
Last but not least, trust your instincts when choosing jewelry. If a piece speaks to you and makes you feel confident, it's likely the right choice. Jewelry is a personal expression, so go with what resonates with you and makes you happy.
In conclusion, choosing the perfect jewelry involves a combination of personal style, quality, and thoughtful consideration. Whether you are selecting rings, anklets, bracelets, earrings, necklaces, gold, or silver, these top 10 tips will help you make informed decisions. Remember, jewelry is not only an accessory but also a reflection of your individuality, so choose pieces that make you shine.