10 ways to be respectful and your partner will absolutely love you because of it
0 comments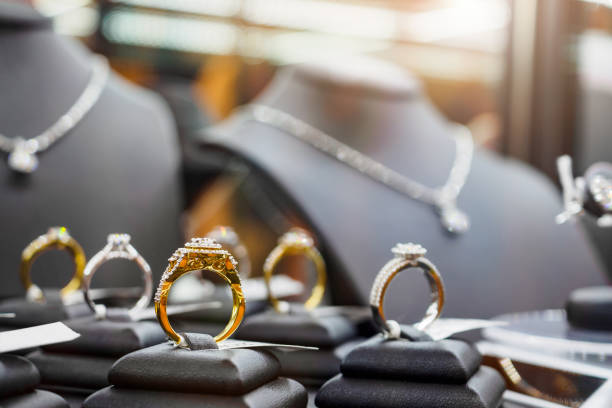 Introduction: Respect is the foundation of any healthy and loving relationship. When it comes to expressing respect for your partner, one creative and meaningful way is through the gift of jewelry. Whether it's a stunning ring, a pair of elegant earrings, a delicate anklet, a beautiful necklace, or a charming bracelet, jewelry can symbolize your love and appreciation. In this blog post, we will explore ten ways to be respectful towards your partner and make them feel cherished through the art of gifting jewelry.
1. Listen and Communicate: 
Respect begins with active listening and effective communication. Pay attention to your partner's desires, preferences, and style when it comes to jewelry. Engage in open conversations about their taste, favorite gemstones, or designs they adore. By demonstrating that you value their opinions, you show respect for their individuality.
2. Celebrate Milestones: 
Jewelry is often associated with special occasions and milestones. Surprise your partner with a thoughtful piece of jewelry to commemorate important moments in your relationship, such as anniversaries, birthdays, or achievements. This gesture shows that you recognize and appreciate their journey, making them feel loved and respected.
3. Consider Their Style: 
When choosing jewelry, take your partner's personal style into account. Notice the type of jewelry they often wear or admire. Whether they prefer minimalistic pieces, bold statement jewelry, or vintage designs, selecting something that aligns with their taste demonstrates your respect for their unique fashion choices.
4. Pay Attention to Details: 
Small details can make a significant impact. Take note of the jewelry your partner already owns to identify their preferred metal, stone, or design. This attention to detail shows that you value their preferences and are considerate of their choices, making them feel respected and understood.
5. Surprise Them: 
Surprises can ignite feelings of joy and excitement in any relationship. Surprise your partner with a beautiful piece of jewelry unexpectedly. It could be a token of appreciation for their support, a "just because" gift, or a symbol of your love. These surprises demonstrate that you cherish your partner and are constantly thinking of ways to make them feel special.
6. Personalize the Jewelry: 
Adding a personal touch to the jewelry you gift can make it even more meaningful. Consider engraving a special date, a heartfelt message, or your initials on a ring, necklace, or bracelet. This customization shows that you value your partner's individuality and are willing to go the extra mile to make them feel loved and respected.
7. Offer Compliments: 
Whenever your partner wears the jewelry you gifted them, make sure to offer genuine compliments. Acknowledge their beauty, elegance, or the way the jewelry enhances their features. These compliments not only make your partner feel good about themselves but also show that you notice and appreciate their efforts in maintaining a stylish appearance.
8. Support Their Self-expression: 
Jewelry is a form of self-expression for many people. Encourage your partner to explore their style and experiment with different pieces. Respect their choices, even if they differ from your own preferences. By supporting their self-expression, you show that you value their individuality and respect their autonomy.
9. Take Care of the Jewelry: 
Demonstrate respect for the jewelry you gift by helping your partner take care of it. Offer tips on cleaning, storing, and maintaining their precious accessories. By showing an interest in preserving their jewelry's beauty and longevity, you convey your respect for their belongings and their sentimental value.
10. Express Gratitude: 
Lastly, always express gratitude when your partner gifts you jewelry. Show appreciation for their efforts to make you feel loved and respected. Gratitude fosters a positive and respectful environment in your relationship, strengthening the bond you share.
Conclusion: Respect is a crucial aspect of any successful relationship, and expressing it through the gift of jewelry can be a beautiful and meaningful gesture. By actively listening, considering your partner's style, surprising them, and personalizing the jewelry, you demonstrate your respect for their individuality. Complimenting, supporting their self-expression, and taking care of the jewelry further solidify your respect for their choices and belongings. Finally, expressing gratitude for their gifts completes the circle of respect and love. Remember, jewelry is not just an accessory; it's a symbol of your respect, love, and appreciation for your partner.